In the framework the EDIDP-iMUGs research project, we are looking for a senior robotics researcher to reinforce our team.
iMUGs is a very large (>30M€) project, which has as ambition to set the standard for the future military Unmanned Ground Vehicle, to be used by the armies of European member states. The successful candidate will be integrated in the Swarming subproject team within the iMUGS project.
The successful candidate will have to, in cooperation with his colleagues and partners, participate in the development of the global swarming optimization algorithms and concepts, implement, evaluate their performance and validate them in simulated and real environments.
We are therefore looking for an experienced robotics expert, with experience as well on the technical side (shared perception, sensor integration, multi-agent systems, …) as on the practical side (implementation of robotics core technologies).
Check out the full job description to find out what skills this requires and what we offer you.
Do you have what it takes to pull this off? Then please contact us at emile.leflecher@mil.be or geert.decubber@mil.be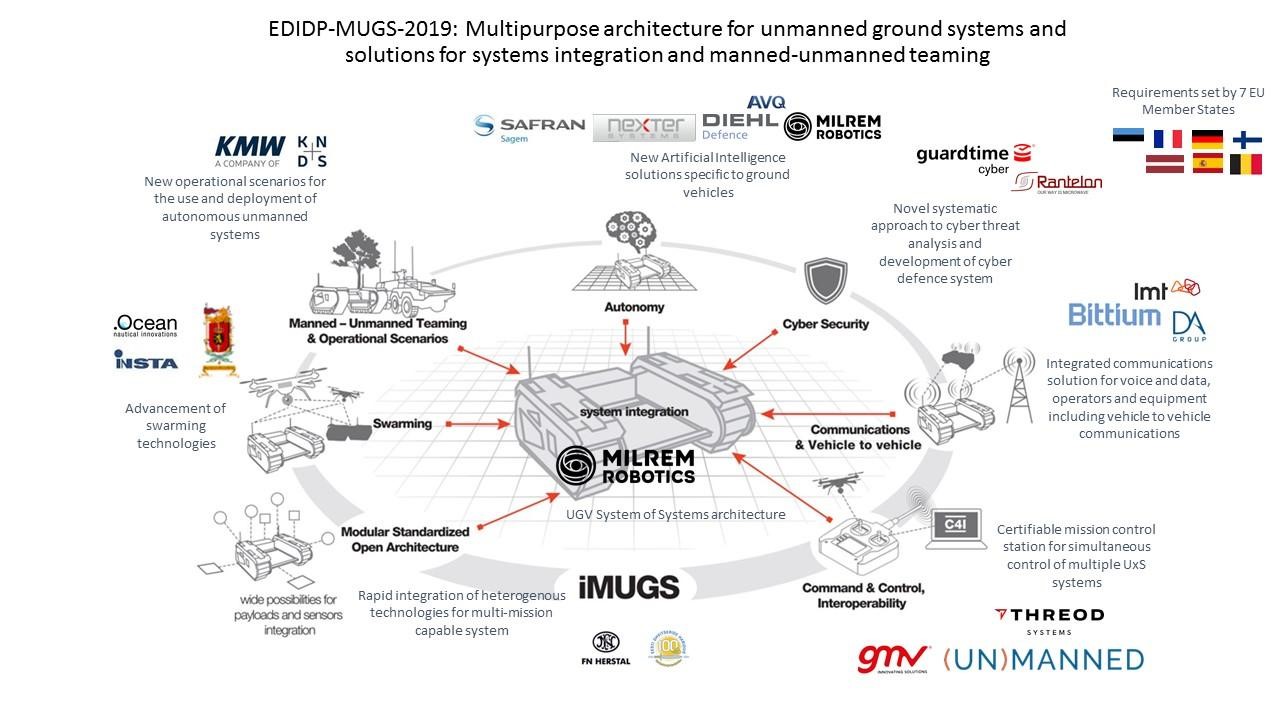 Address
Robotics & Autonomous Systems Unit
Royal Military Academy
Av. De La Renaissance 30
1000 Brussels
Belgium