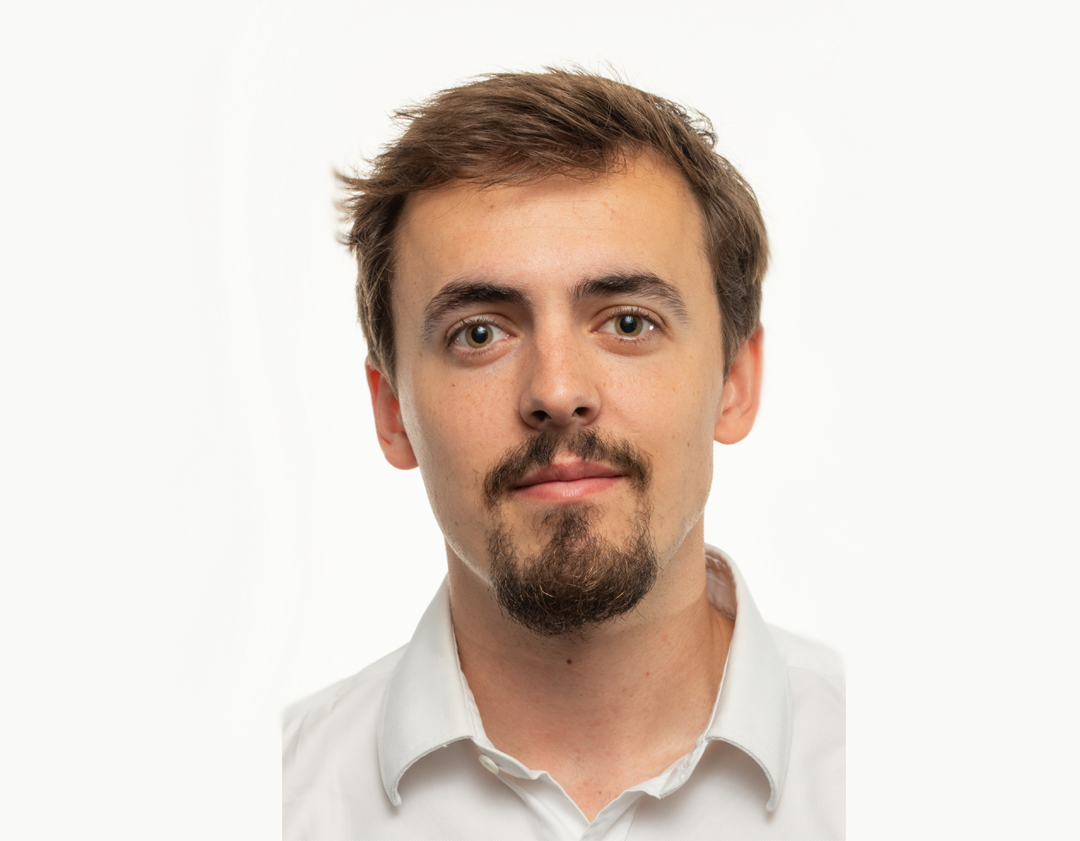 Researcher
Robotics & Autonomous Systems,
Royal Military Academy
Address
Avenue De La Renaissance 30, 1000 Brussels, Belgium
Contact Information
Call: –
Email: Alexandre.LaGrappe@mil.be
Alexandre is a robotics researcher at the Robotics & Autonomous Systems unit of the Department of Mechanics of the Belgian Royal Military Academy. His research focuses on developing solutions for heterogeneous robot fleet management in tough environments.
He received his Master's Degree in Mechatronics Engineering from the Vrije Universiteit Brussel and the Université Libre de Bruxelles in 2019. He then started working as a scientific project leader for the Interuniversity Microelectronics Centre (IMEC). He coordinated research on novel semiconductor manufacturing processes using dry film photoresist.
In 2021, Alexandre joined the Belgian Royal Military Academy to participate in the iMUGS project that aims to develop and deploy a modular, standardized, and open system architecture for manned-unmanned team of robots to support armed forces on the field.
Publications
2022
E. Le Flecher, A. La Grappe, and G. De Cubber, "iMUGS – A ground multi-robot architecture for military Manned-Unmanned Teaming," in

2022 IEEE/RSJ International Conference on Intelligent Robots and Systems (IROS)

, IEEE, 2022.
[BibTeX]

@inbook{imugs_le_flecher_la_grappe_de_cubber,
place={Kyoto},
title={iMUGS - A ground multi-robot architecture for military Manned-Unmanned Teaming},
booktitle={2022 IEEE/RSJ International Conference on Intelligent Robots and Systems (IROS)},
publisher={IEEE},
year={2022},
author={Le Flecher, Emile and La Grappe, Alexandre and De Cubber, Geert},
unit= {meca-ras}
}