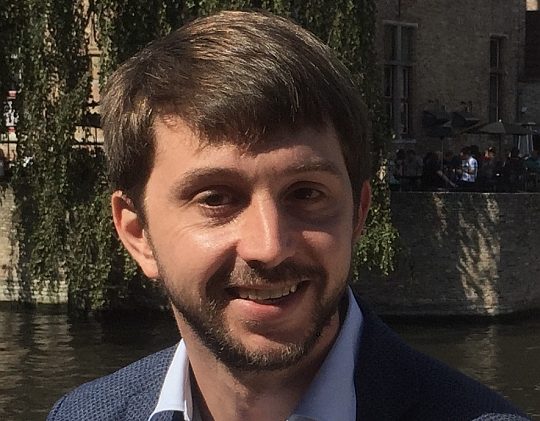 Research scientist 
Research Unit Robotics & Autonomous Systems 
Department of Mechanics
Royal Military Academy
Address
Av. De La Renaissance 30, 1000 Brussels, Belgium
Contact Information
Call: –
Email: Kasper.Cools@mil.be 
Kasper Cools is an AI researcher at the Robotics & Autonomous Systems unit of the Department of Mechanics of the Belgian Royal Military Academy. His research focuses on developing adversarial approaches to counter the effectiveness of most commonly used Artificial Intelligence techniques for detection, tracking, classification, and identification.
He initially earned his Bachelor's degree in applied Computer Science as a working student, balancing professional responsibilities with academic pursuits. Transitioning into academia, he started working as a Computer Science lecturer, after which he earned his Master's degree in Computer Science via distance learning, specialising in data science management at the Open University (OU).
He participated in several research projects throughout his career, including MoBiZ (focused on optimising transportation for individuals with disabilities in the healthcare sector), Multidimensional Skill Models within an educational game, and REFRAME – a regional Food Framework initiative.
Kasper has been an active member of the steering committee for Devoxx Belgium for the last decade, an annual technology conference organised by developers for developers.