Anti-personnel landmines and unexploded ordnance (UXOs) present an important obstacle to the transition from crisis to peace for war-affected countries. They threaten post-conflict development and welfare.
The objective of the TIRAMISU project is to provide the Mine Action community with a toolbox to assist in addressing the many issues related to Humanitarian Demining, thus promoting peace, national and regional security, conflict prevention, social and economic rehabilitation and post-conflict reconstruction.
TIRAMISU tackles the different aspects of Humanitarian Demining through the development of ten modules for end-users.
They are:
Advanced General Survey: tools enabling the most heavily mine-infested areas of a region to be prioritised and the efficient use of the other modules in a given situation. 
Non-Technical Survey & Advanced General Survey: tools to facilitate land release processes. 
Technical Survey: tools to detect indicators of the likely presence of landmines/UXOs. 
Stand-off Detection: tools to detect mines, submunitions or explosives at close range with remotely controlled Micro (Unmanned) Aerial Vehicles (MAV/UAV), remotely controlled ground platforms (UGV) or flying biosensors (honeybees). 
Ground-based Close-in Detection: tools such as advanced metal detectors, Ground Penetrating Radars and novel chemical sensors. 
Disposal of ERW (Explosive Remnants of War): tools to protect deminers or vehicles against explosions. 
Mine Risk Education: tools to assist in Mine Risk Education activities. 
Training: tools aiming to facilitate capacity building and enable the user uptake of the tools developed. 
Mine Action mission management: tools to improve the planning and execution of Mine Action missions. 
Standards: this module includes the current and in-progress or proposed CEN Workshop Agreements (CWA). 
In order not only to test the modules, but to also improve the confidence of the Mine Action community in these tools, testing and validation campaigns are organised in several mine-contaminated countries.
European Commission
7th Framework Programme
2012 – 2015
19.5 M€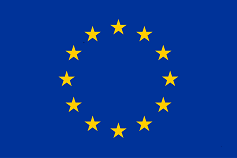 Demining during a flood response operation
Project Publications
2021
2020
2018
2017
2015
2013
2012