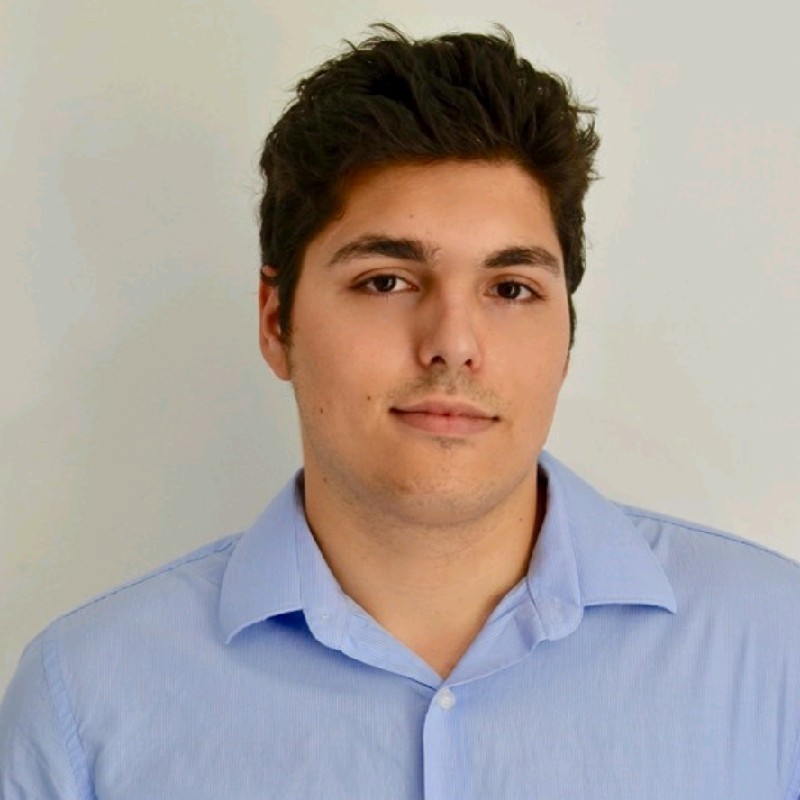 Researcher
Robotics & Autonomous Systems,
Royal Military Academy
Address
Avenue De La Renaissance 30, 1000 Brussels, Belgium
Contact Information
Call: –
Email: Enzo.Ghisoni@mil.be 
Enzo is a robotics researcher at the Robotics & Autonomous Systems unit of the Department of Mechanics of the Belgian Royal Military Academy.
He obtained his diploma in electrical engineering at the INP of Grenoble ENSE3 in work-study at ABB and a Msc in robotics at the University of Heriot Watt in 2021.
During his activity at ABB, he worked on activities related to the production of electrical engineering products on the embedded programming part, on the design of connected investigation test benches and supervision applications.
In 2022, Enzo Ghisoni joined the Belgian Royal Military Academy to work on the AIDED project, which consists of developing a system of unmanned vehicles to detect explosive devices as anti-personal mines to assist in field operations.
Publications
2023
E. Ghisoni, S. Govindaraj, A. M. C. Faul{'i}, G. De Cubber, F. Polisano, N. Aouf, D. Rondao, Z. Chekakta, and B. de Waard, "Multi-agent system and AI for Explosive Ordnance Disposal," in

19th International Symposium Mine Action

, 2023, p. 26.
[BibTeX] [Download PDF]

@inproceedings{ghisonimulti,
title={Multi-agent system and AI for Explosive Ordnance Disposal},
author={Ghisoni, Enzo and Govindaraj, Shashank and Faul{\'\i}, Ana Mar{\'\i}a Casado and De Cubber, Geert and Polisano, Fabio and Aouf, Nabil and Rondao, Duarte and Chekakta, Zakaria and de Waard, Bob},
booktitle={19th International Symposium Mine Action},
publisher = {CEIA},
year = {2023},
project = {AIDED},
location = {Croatia},
unit= {meca-ras},
url={https://www.ctro.hr/wp-content/uploads/2023/05/BROSURA-CTRO-MINE-ACTION-2023_FINAL_web-izdanje.pdf#page=28},
pages={26}
}
2022
E. Ghisoni and G. De Cubber, "AIDED: Robotics & Artificial Intelligence for Explosive Ordnance Disposal," in

International Workshop on Robotics for risky interventions and Environmental Surveillance-Maintenance (VRISE)

, Les Bons Villers, Belgium, 2022.
[BibTeX] [Abstract] [Download PDF]


This paper presents an overview of the AIDED project on AI for IED detection.

@InProceedings{ghisoni2022a,
author = {Ghisoni, Enzo and De Cubber, Geert},
booktitle = {International Workshop on Robotics for risky interventions and Environmental Surveillance-Maintenance (VRISE)},
title = {AIDED: Robotics & Artificial Intelligence for Explosive Ordnance Disposal},
year = {2022},
month = jun,
organization = {IMEKO},
publisher = {IMEKO},
address = {Les Bons Villers, Belgium},
url = {https://www.ici-belgium.be/registration-and-program-vrise2022-june-7/},
abstract = {This paper presents an overview of the AIDED project on AI for IED detection.},
project = {AIDED},
unit= {meca-ras}
}