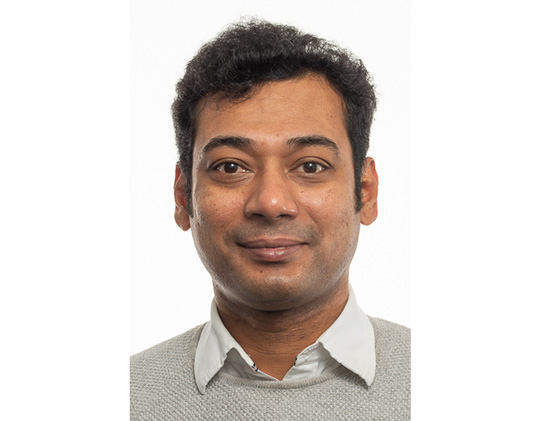 Researcher
Robotics & Autonomous Systems,
Royal Military Academy
Address
Avenue De La Renaissance 30, 1000 Brussels, Belgium
Contact Information
Call: –
Email: Soumic.Sarkar@mil.be
Soumic is a robotic researcher at the Robotics & Autonomous Systems unit of the Department of Mechanics of the Belgian Royal Military Academy. His research focuses on developing solutions for heterogeneous robot fleet management in tough environments.
He received his Master's Degree in Mechatronics from the Mechanical Department of Bengal Engineering and Science University Shibpur [BESUS], now Indian Institute of Engineering, Science, and Technology in 2009. Then he received his Doctoral Degree in Control and Automation from the Electrical Engineering Department of Indian Institute of Technology Delhi in 2016 with a thesis on "Formation topologies and cooperative control of multi-agent systems". After his Doctoral study, he worked as a postdoctoral researcher at LAI-Robotics Lab of University of Cassino and Southern Lazio in Italy on the localization of a streamer of hydrophones attched to the Folaga underwater vehicle in the framework of the WiMUST H2020 project. Then he joined DIMES of University of Calabria in Italy to work on underwater communication and predictive control. Afterwards, he worked on autonomous driving of an IVECO truck in an off-road environment in the Institute of Software Technology of Technical University of Graz in Austria. Then he was at the LARIAT lab of the University of Dubrovnik in Croatia to work on the optimal coverage control of an underwater vehicle in the framework of the H2020 project SeaClear.
His research interests include modelling, estimation, planning and control of multi-agent dynamical systems which find applications across land, air and maritime domain.
In 2022, Soumic joined the Belgian Royal Military Academy to participate in the iMUGS project that aims to develop and deploy a modular, standardized, and open system architecture for manned-unmanned team of robots to support armed forces on the field.
Publications
2019
2018
2017
2016
2015
2014
2013
2010